Sent: Wednesday, July 25, 2001 5:06 AM
Subject: I'm leavin' today
Thursday July 12th,
Time to leave NY, but I had some time to kill before taking the train to Long Island to get the van. Had made some arrangements to see a guy about parts in New Jersey so I was going to head back down that way today too. Decided to take the subway down to battery park and hang out down there and take some pictures....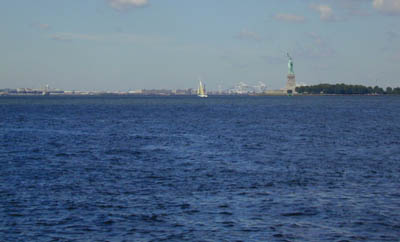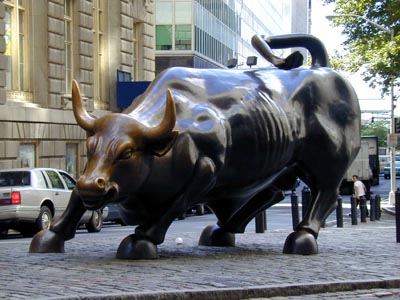 After picking up the van, I headed out, only to see this!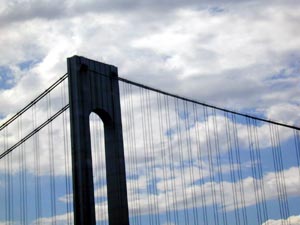 Bridges, why does it always have to be bridges!!
A white knuckle ride across the Verrazano narrows bridge as the wind was rather brisk, and at the other end of New Jersey I had to drive over the Delaware Memorial Bridge, which I did at about 10mph below the speed limit.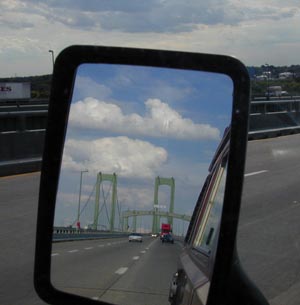 The only good view of a tall bridge.....